On this conversation we will be talking about floating a new floor over the existing floor, the pros and the cons. On the last blog we talked about the pros and cons of installing an engineered floor over the existing floor, but in this conversation I want to cover some details that may save you from some headaches installing a floating floor over the existing floor.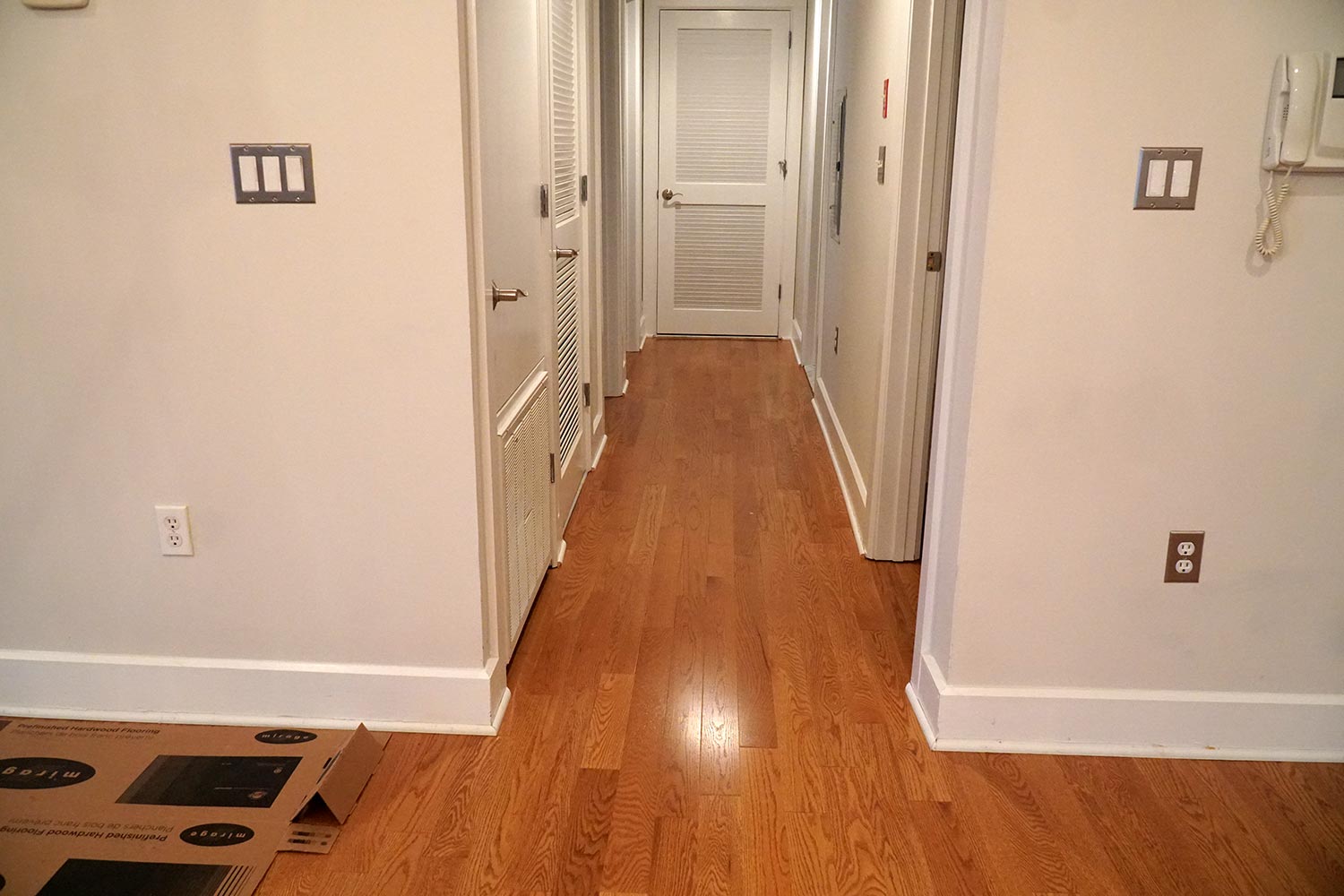 Number one, you have to make sure that the existing floor is well fasting to the subfloor or the concrete substrate, if it's not, take your time to go over the existing flooring and troubleshoot all the vulnerable and loose areas to avoid as much movement and noise as possible. If it's a parquet floor that is existing, take your time to go over each tile and make sure that the tile is well fasted to the subfloor or substrate. When floating a floor most manufacturers do not recommend installing into the bedrooms without installing a transition piece at the door, this type of restriction is a bit of a turnoff for me, secondly they do not recommend installing any cabinetry or built-ins over a floating floor so you would have to install cabinets in your built-ins first and then install the flooring up to the cabinet or built- ins and may require a small molding depending on how tight the floor installer can get up to the cabinets. Also, keep in mind that most manufacturers only give you 1/8" of an inch tolerance of unevenness, so what that means is that your existing floor has to be pretty even and flat, and most of the time 1/8" of an inch is impossible in my opinion. Now for a couple of the pros, it will save you some money by not having to remove the existing floor in which it can be costly, and second, it may be less expensive to install a floating floor because you will not need the expensive adhesives that would be needed to install an engineered floor but keep in mind that you will still require a underlayment to put underneath your flooring floor but in most cases it still works out less-expensive. I always advised to please read the instructions and guidelines that the floors manufacturer provide in every box, is extremely important, it is more important than getting the information on the Internet or elsewhere even though the information maybe 100% right.
Please contact Wood Floor Planet today for a free estimate and free consultation.